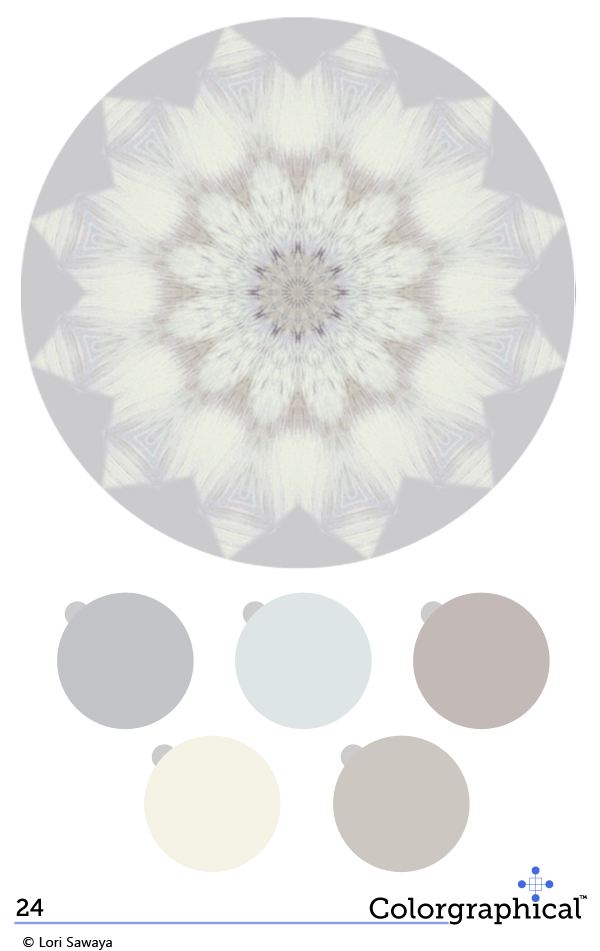 Farrow and Ball Paints Colors L to R:
Lamp Room Gray No. 88 • HEX c2c4c7
Pale Powder No. 204 • HEX dde5e5

Elephant's Breath No. 229 • HEX c3bab7

House White No. 2012 • HEX f5f2e6
Shaded White No. 201 • HEX ccc8c1

Use Swatch Right to preview the colors that speak to you!
Click to Read The Philosophy Behind Our Color Palettes
Color Inspiration Farrow and Ball Paints