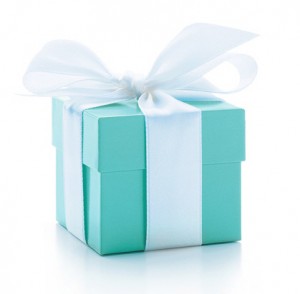 Swatch Right Gray™ is like TiffanyBox Blue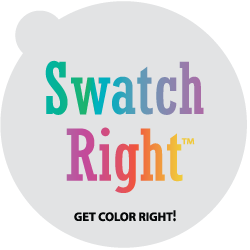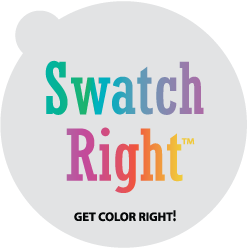 Swatch Right™ is the ONLY tool for paint color samples that is gray – not stark white.  Swatch Right™ certainly isn't as famous as Tiffany & Co. but its trademark gray and handy holder tab distinguishes it as totally unique and original.
Swatch Right Gray™ is a BIG deal and not just because it identifies the product and differentiates the brand in the marketplace.  There is also a reason why I chose to make it gray.  In a word, it's about balance. Swatch Right Gray™ provides the perfect neutral balance of light absorption and reflection which helps you achieve accurate color opacity faster.  It saves you time.
Many incorrectly believe it's necessary to start with a white surface to get true hues.  But. . . think about it.  How exactly does white help?  Truth is it hinders because it adds an unrealistic undercurrent of brightness and whiteness that is off the average value strata of interior and exterior paint colors.  This is something any true color expert would know.
Want to understand value like a color expert?  Color value is about lightness and darkness.  Value runs on a scale that starts with black at 0% and goes up to white at 100%.


Considering a majority of interior and exterior appropriate paint colors fall in the value range of 50% to 90%, the scale above illustrates why a gray paint color sampling decal is a BIG deal.
Why start with a white board when you can get a boost from a neutral, balanced gray that will work WITH your paint color — not against it?  Now that you understand color value and how gray plays such an important role, you might be wondering why someone hasn't made a gray paint sample board with a handy holder tab before?  The answer is because Swatch Right™ is the first tool for paint color samples designed by a Color Strategist.
Swatch Right™ is the ONLY gray paint color sampling tool.